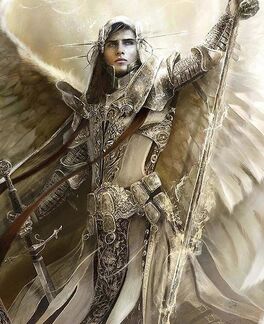 Barachiel is one of the Seven Archangels and the "Lightning of God". Barachiel's responsibilities are as varied as the blessings for which the archangel is named, Barachiel is also the chief of the guardian angels and it is written that Barachiel may be prayed to for all the benefits which the guardian angel is thought to confer if one is not praying to the guardian angel directly, but as an intercession. He is also seen as the angel assigned by God to watch over converts (also called "adopted children of God") to assist them in their lives.
Ad blocker interference detected!
Wikia is a free-to-use site that makes money from advertising. We have a modified experience for viewers using ad blockers

Wikia is not accessible if you've made further modifications. Remove the custom ad blocker rule(s) and the page will load as expected.