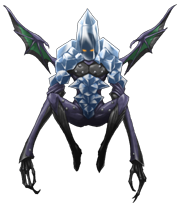 Fleurety is the Lieutenant-General of the armies of Hell, listed as the fourth of the six great officers, the others being Lucifuge, Satanachia, Agaliarept, Sargatanas, and Naberius.
When commanded by a conjuror, he can summon hailstorms and allow all manner of deeds to be performed under the cover of night. Fleurety himself has authority over the Goetic nobles Bathin, Purson, and Eligor.
His symbol, illustrated in the Red Dragon alongside his image, is the hoof of a horse.