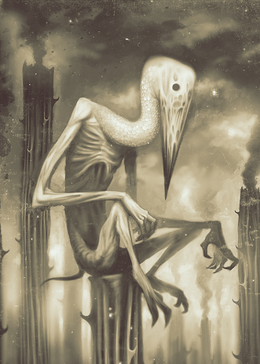 Malthus is an Earl of Hell, commanding 26 legions of demons, who is said to have a rough voice when speaking. He is often depicted in the shape of a stork.
Malthus builds towers and fills them with ammunition and weapons, and can outright incite war. He is also said to send his legions into battle, or to places designated by higher commanding demons.
Ad blocker interference detected!
Wikia is a free-to-use site that makes money from advertising. We have a modified experience for viewers using ad blockers

Wikia is not accessible if you've made further modifications. Remove the custom ad blocker rule(s) and the page will load as expected.