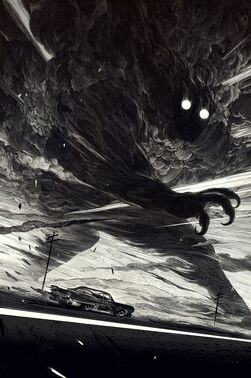 Pazuzu is the king of the demons of the wind, brother of Humbaba and son of the god Hanbi. He also represented the southwestern wind, the bearer of storms and drought.
He is depicted as a combination of diverse animal and human parts. He has the body of a man, the head of a lion or dog, talons of an eagle, two pairs of wings, a scorpion's tail, and a serpentine limb. Although he can appear in the form of a massive storm giant.
Pazuzu is the demon of the southwest wind known for bringing famine during dry seasons, and locusts during rainy seasons. Pazuzu was invoked in apotropaic amulets, which combat the powers of his rival,[1] the malicious goddess Lamashtu, who was believed to cause harm to mother and child during childbirth. Although Pazuzu is, himself, considered to be an evil spirit, he drives and frightens away other evil spirits, therefore protecting humans against plagues and misfortunes.
Ad blocker interference detected!
Wikia is a free-to-use site that makes money from advertising. We have a modified experience for viewers using ad blockers

Wikia is not accessible if you've made further modifications. Remove the custom ad blocker rule(s) and the page will load as expected.