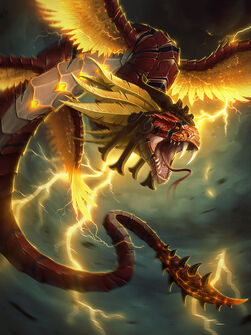 Quetzalcóatl is one of the most important gods in ancient Mesoamerica. The god known as the Plumed Serpent is a mix of bird and rattle snake and his name is a combination of the Nahuatl words for the quetzal, the emerald plumed bird, and coatl or serpent. He was regarded as the god of winds and rain and as the creator of the world and mankind.
In Central Mexico from 1200 CE he was also considered the patron god of priests and merchants and considered the god of learning, science, agriculture, crafts and the arts. He also invented the calendar, was identified with Venus, the rising morning star, he was associated with opossums and even discovered corn (maize) with the help of giant red ant that led him to a mountain packed full of grain and seeds.
Quetzalcóatl was the son of the primordial androgynous god Ometeotl. In Aztec mythology he was the brother of Tezcatlipoca, Huitzilopochtli and Xipe Totec. He is the 9th of the 13 Lords of the Day and is often associated with the rain god Tláloc.
Quetzalcóatl is also the creator of the cosmos along with either his brother Tezcatlipoca or Huitzilopochtli and is one of the four sons of Tonacateuctli and Tonacacihuatl, the original creator gods. After waiting for 600 years this aged couple instructed Quetzalcóatl to create the world. In some versions of the myth Quetzalcóatl and Tezcatlipoca repeatedly fight each other and as a consequence the four ages are created and destroyed with each successive battle between the two gods.
In an alternative version of creation Quetzalcóatl and Tezcatlipoca are more cooperative and together they create the sun, the first man and woman, fire and the rain gods. The pair of gods had created the earth and the sky when they transformed themselves into huge snakes and ripped in two the female reptilian monster known as Tlaltcuhtli (or Cipactli), one part becoming the earth and the other the sky. Trees, plants and flowers sprang from the dead creature's hair and skin whilst springs and caves were made from her eyes and nose and the valleys and mountains came from her mouth.