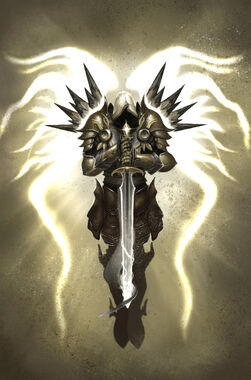 Raguel, Friend of God, is referred to as the archangel of justice, fairness, harmony, and vengeance. Raguel is one of the seven Archangels whose function is to take vengeance on the world of the luminaries who have transgressed God's laws. 
Raguel is also mentioned in the first writings ever found of Enoch who was the first man who ever started writing and the sentence is "Word of blessing of Henok, wherewith he blessed the chosen and righteous who would be alive in the day of tribulation for the removal of all wrongdoers and backsliders."
Raguel brings a course of fire which persecutes all the fallen luminaries. Raguel also shows Enoch The Seven Mountains and in the midst of it- the high mountain which is the throne of God where the Lord of Glory will sit along with the tree of wisdom.
Raguel brings all the other archangels and angels to account for their improper deeds. Before the Son of Man arrives he will inhabit a man to take vengeance on the luminaries.