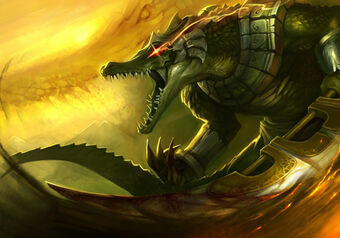 Sobek is an Egyptian deity with a complex and fluid nature. He is associated with the Nile crocodile and is either represented in its form or as a human with a crocodile head.
Sobek was also associated with pharaonic power, fertility, and military prowess, but served additionally as a protective deity with apotropaic qualities, invoked particularly for protection against the dangers presented by the Nile river.
Sobek is, above all else, an aggressive and animalistic deity who lives up to the vicious reputation of his patron animal, the large and violent Nile crocodile. Some of his common epithets betray this nature succinctly, the most notable of which being: "he who loves robbery", "he who eats while he also mates", and "pointed of teeth".
However, he also displays grand benevolence in more than one celebrated myth. Sobek was considered a protective deity. His fierceness was able to ward off evil while simultaneously defending the innocent.